Delta 6000 3 Side Seal
New open frame flow wrapper with long dwell technology to cover the widest range of pack styles including high speed zipper with MAP (Modified Atmosphere Packaging).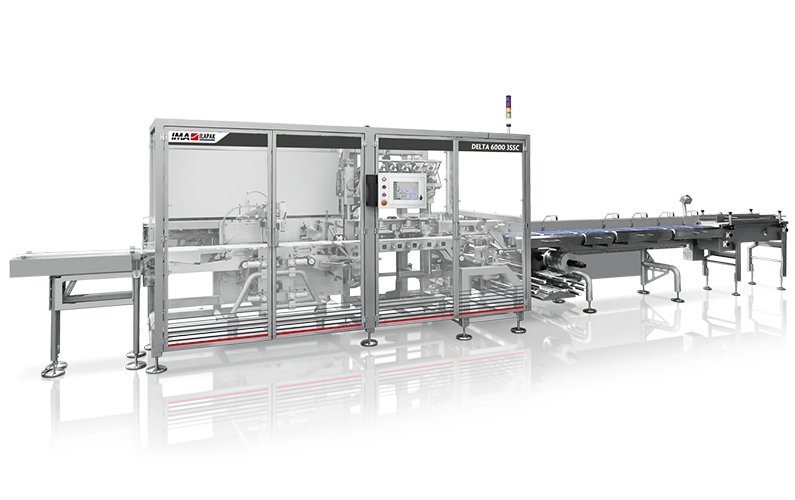 Its specific mechanical design, driven by servo motors and a PC control platform, makes it not only easy, fast and reliable in size change operations but also when automatically changing to different packaging styles i.e. from standard pillow pack to the three (3) side seal pack style. The Delta 6000 3SSC boasts the latest hygienic design features, stainless steel construction and a wide range of reclosable packaging solutions. One of the most effective ways to extend the shelf life of fresh products is to pack them in a hermetically sealed pack with a modified atmosphere (MAP). Our robust Delta flow wrap machines are precisely engineered to ensure hermetic sealing at high speed.
Delta3000R 3SS - Freemium - Diary Portioned cheese for pillow with gusseting and zipper
want to learn more? leave your contact details to access all the pdf and video content on ilapak.com.