LUX DD 235-100/8
High speed drift-dwell motion doypack machine designed to form flat film roll stock into high quality Doypack bag, with fully integrated filling solutions for liquid products.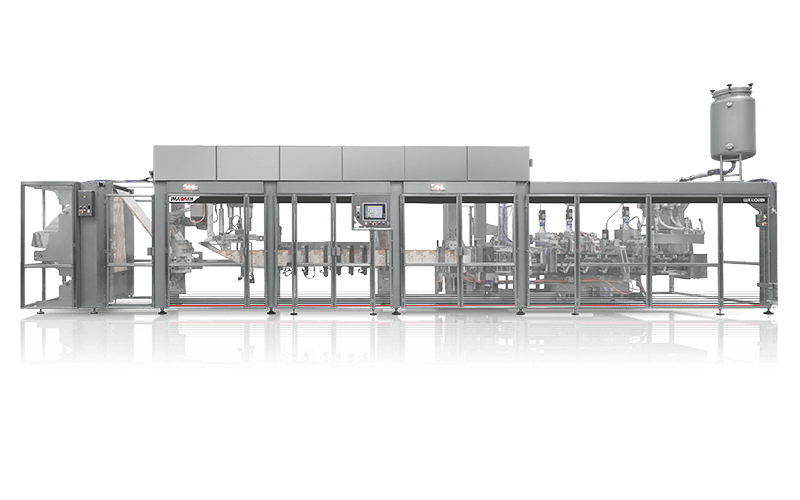 The LUX DD 235-100/8 machine is designed for handling a wide number of bag dimensions and filling volumes, as well as the possibility to equip the Doy pouches with corner spout application, shaped round corners and handle punch.
Given its versatility, this machine is suitable for following applications:
Detergents (liquid detergent, degreaser, washing machine detergent, dishwasher detergent)
Condiments and Sauces (Soy sauce, ketchup, mayonnaise, mustard, all food sauces or cream)
Personal care (liquid or foaming soap, shampoo/hair care, body lotions or creams, make-up lotions)
Beverage (sport and energy drinks, fruit juices, milk, all kinds of drinks)
Soups (liquid soups)
LUX DD 235-100/8 for liquid soap in doy pouch with handle and spout
want to learn more? leave your contact details to access all the pdf and video content on ilapak.com.
Gallery